Fabrics are at the foundation of our creative process. Here, we focus on the richness of texture for each fabric to create clothing for women of every age and size. We are committed to using materials of the purest forms of silk, creamy cashmere, fine cotton, and lavish leathers to produce eloquent pieces that are tailored and designed with the woman in mind. Discover how we combine nature's raw materials with innovation to create the most comfortable, yet elegant of luxury womenswear.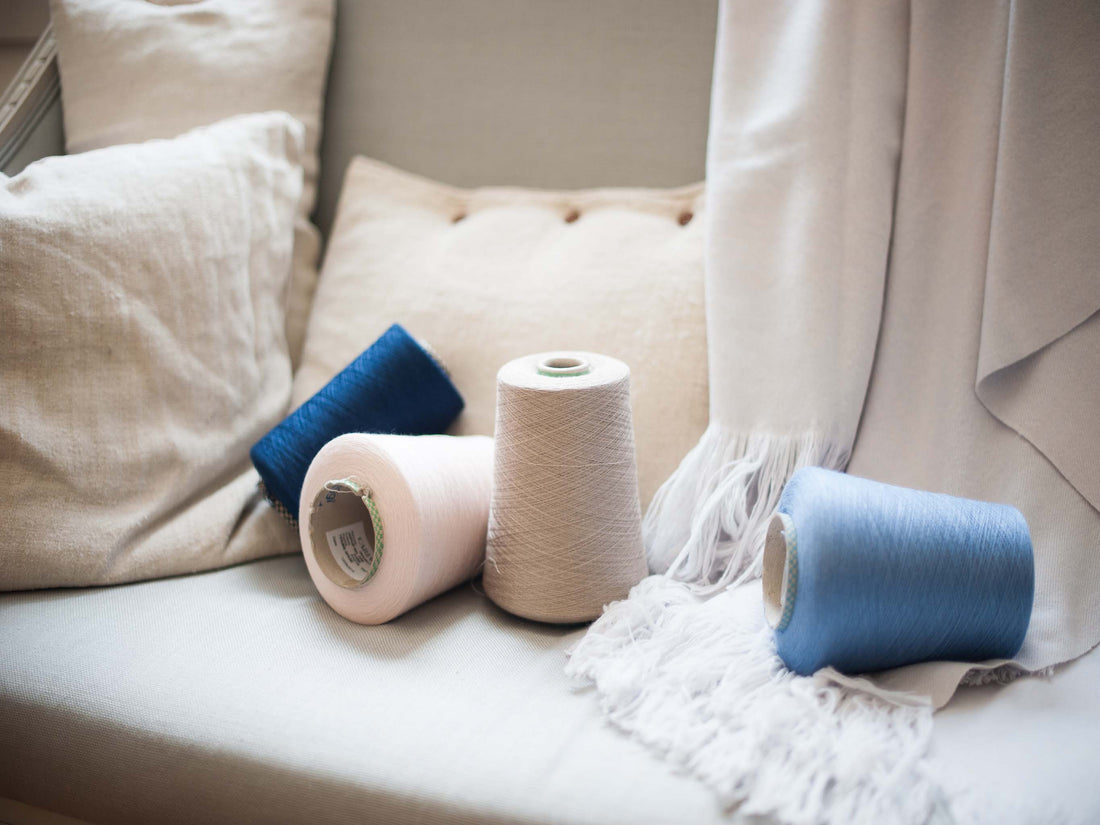 Silk
Elegance and ease are combined in our silk ready-to-wear. Our all-natural silks are sourced primarily from Korea and produced entirely in the Garment District of New York. Valentina Kova offers silk dresses, blouses, pants, and more, regardless of the season. Its thermal regulating properties keep you cool in summer and warm in winter, maintaining your body temperature by the thread. Our silks are incredibly lightweight with a luxurious, yet comfortable feel making it one of our favorite fabrics to work with.
Cashmere
Experience the luxury of our ultra-soft, superfine cashmere. Our pure cashmere is sourced from Italy and spun into knitwear. Cashmere is one of the fundamental fabrics of Valentina Kova ready-to-wear due to its soft, warm, and timeless nature. Keeping its form for years, our cashmeres are long lasting and all-natural. It's also an eco-friendly fiber that naturally decomposes, meaning its impact on the planet is minimized. Available in an assortment of sweaters, cardigans, ponchos, and tops, our cashmere styles evoke cozy sophistication.
Cotton
Our cotton fabrics are characterized by a luxuriously soft and also incredibly strong feel. Depending on the collection, we source our cottons on a seasonal basis from various countries, namely Japan, Portugal, and Italy. Creating luxury that lasts, our cotton fabrication has been subject to a special production method which leads to a naturally soft texture, abundant color, and a durability that is resistant to pilling due to its extra long fibers. The resulting items are long-lasting, wrinkle resistant, and exceptionally comfortable.
Leather
Our French leather is defined by quality and tradition. By combining the highest quality grain of leather with a complex tanning method, our partner craftsmen are able to produce an exceptional leather fabric. As a high-fashion material, our leather selection is available only on a seasonal basis. Known for its all-natural biodegradable properties, it's also one of the most environmentally friendly fibers out there.